Atlas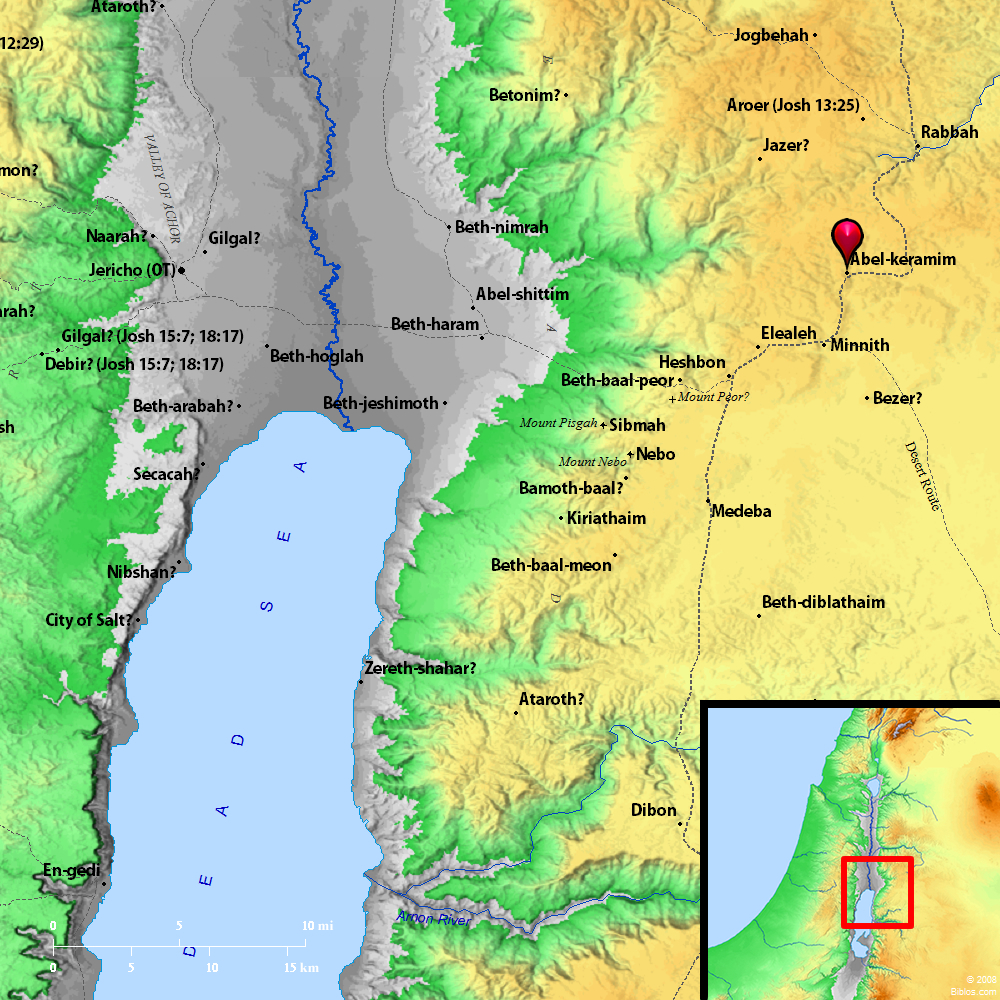 ---
Maps Created using Biblemapper 3.0
Additional data from OpenBible.info
---
You are free to use up to 50 Biblos coprighted maps (small or large) for your website or presentation. Please credit Biblos.com.
Occurrences
Judges 11:33
He struck them from Aroer until you come to Minnith, even twenty cities, and to Abelcheramim, with a very great slaughter. So the children of Ammon were subdued before the children of Israel.
Encyclopedia
ABEL-CHERAMIM
a'-bel-ker'-a-mim ('abhel keramim, "meadow of vineyards"): A city mentioned in the Revised Version (British and American) in Judges 11:33, along with Aroer, Minnith, and "twenty cities," in summarizing Jephthah's campaign against the Ammonites. The King James Version translates "the plain of the vineyards." The site has not been identified, though Eusebius and Jerome speak of it as in their time a village about seven Roman miles from the Ammonite city of Rabbah.
Strong's Hebrew
H64: Abel Keramim
a place in Ammon