Atlas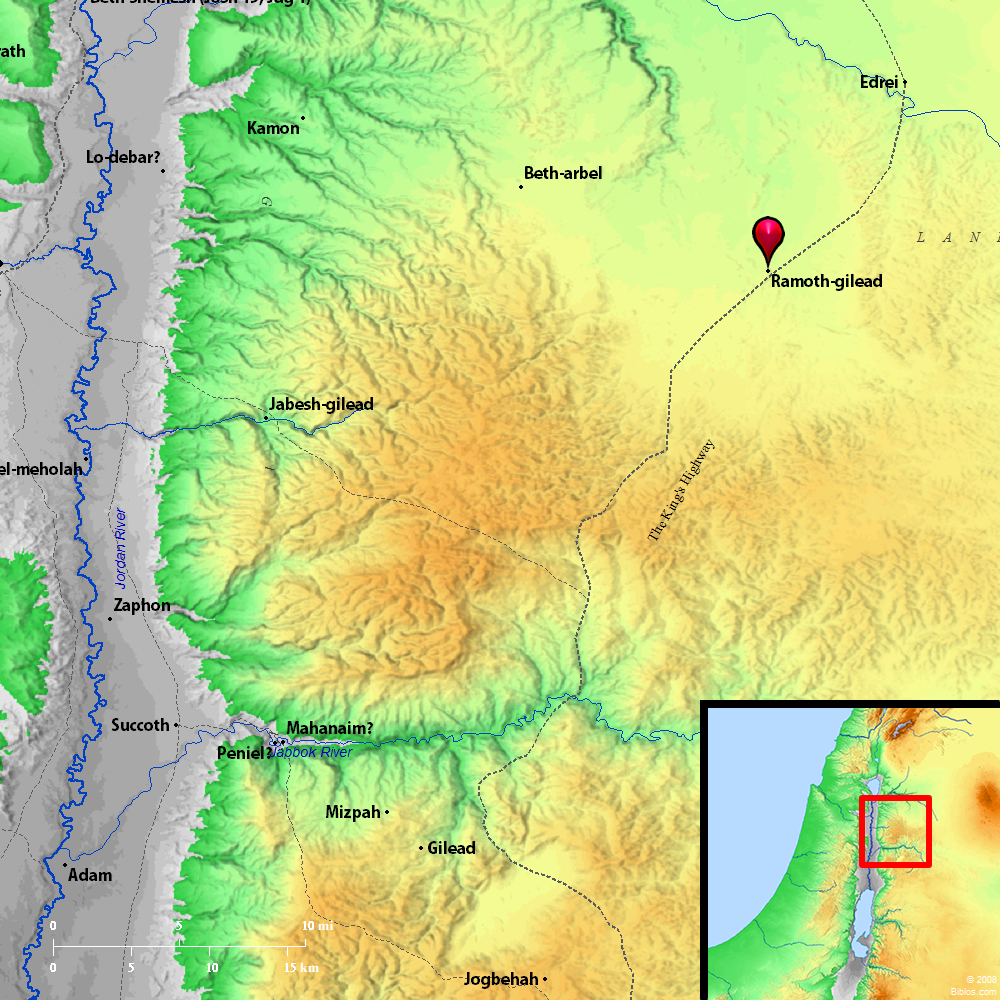 ---
Maps Created using Biblemapper 3.0
Additional data from OpenBible.info
---
You are free to use up to 50 Biblos coprighted maps (small or large) for your website or presentation. Please credit Biblos.com.
Occurrences
Joshua 13:26
and from Heshbon to Ramath Mizpeh, and Betonim; and from Mahanaim to the border of Debir;
Encyclopedia
RAMATH-MIZPEH
ra'-math-miz'-pe (ramath ha-mitspeh; Codex Vaticanus Araboth kata ten Massepha, Codex Alexandrinus Ramoth kata ten Maspha: A place mentioned in Joshua 13:26 in a statement of the boundary of Gad, between Heshbon and Betonim. It may possibly be identical with MIZPAH, (1).
---
RAMATH-MIZPEH, 37 ms. e.n.e. of Jerusalem, Map No. 3. But while it certainly was in this region, the precise situation is not known. See Mizpah.
Strong's Hebrew
H7434: Ramath Hammitspeh
"height of the watchtower," a city on N. border of Gad